Frisby Cellars and Frisby Brewing opens in Rancho Mission Viejo
Image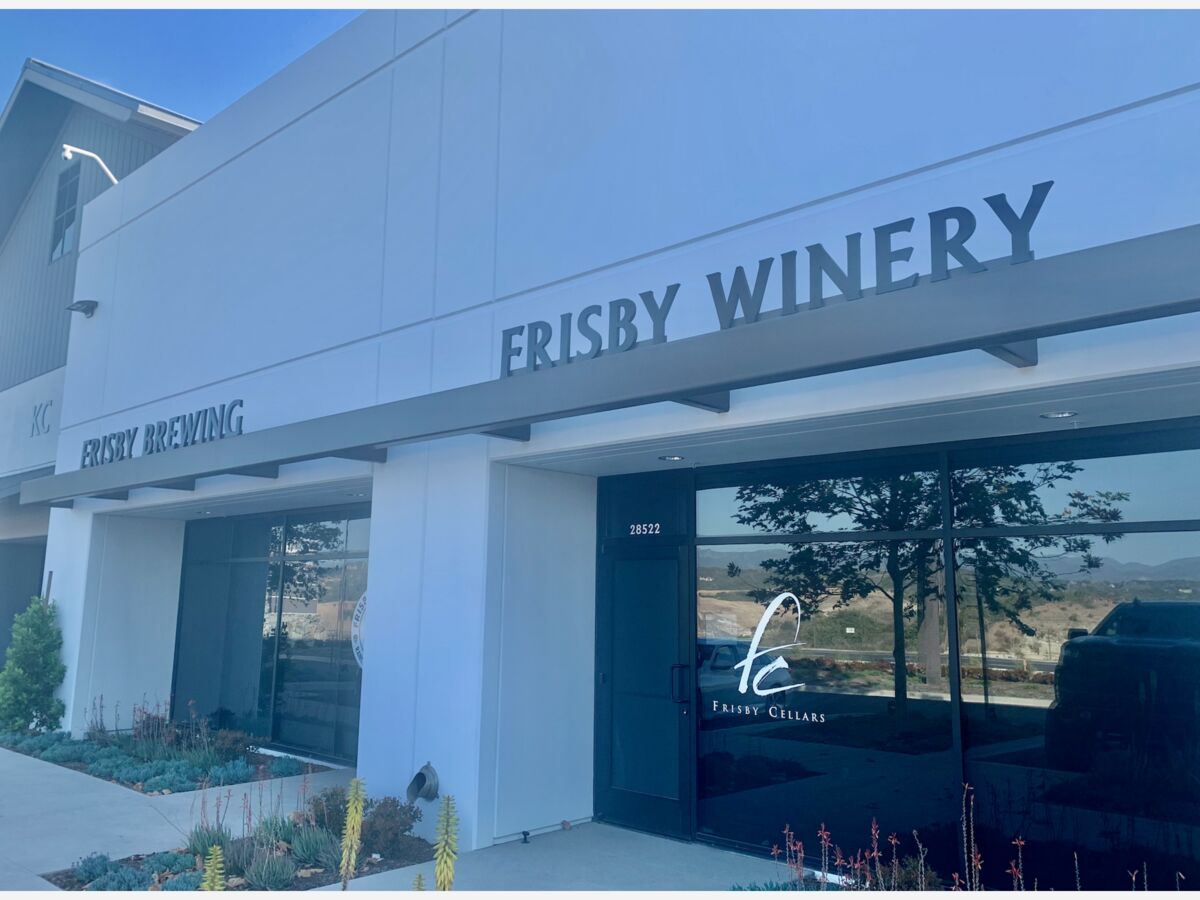 For months the new residents of northeaster Rancho Mission Viejo had to journey across miles of NEV trails in their electric golf cards just to get a fresh tap beer in Sendero Marketplace. Truth is, for a good menu of craft beers, one would need to get a ride into San Juan Capistrano.Now there's an option within walking distance.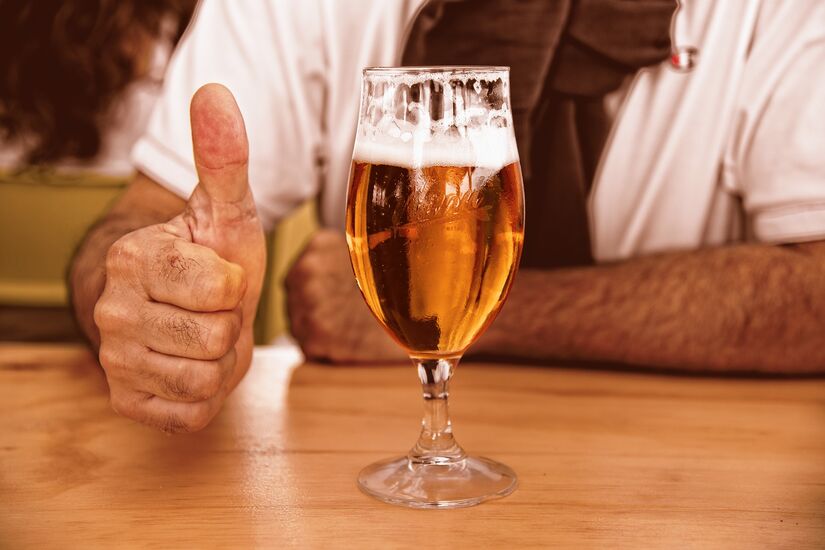 Frisby Brewing Orange County and Frisby Cellars opened its doors this week and was quickly discovered as a possibly the only haven in RMV that doesn't have babies in high-chairs or tweens in the corner booth comparing Snapchat photos.
The crisp, cement and metal, industrial environment matches the industrial park dominated by storage rentals, and the exterior view is not top 10 Orange County, but if you prefer to stare at good friends, good wine, and locally crafted beer, it's top five.   We have plenty of beaches around here, and we don't need another restaurant inspired by Margaritaville.
You had us at hello and beers with higher ABVs and original names like Sendero Sunset.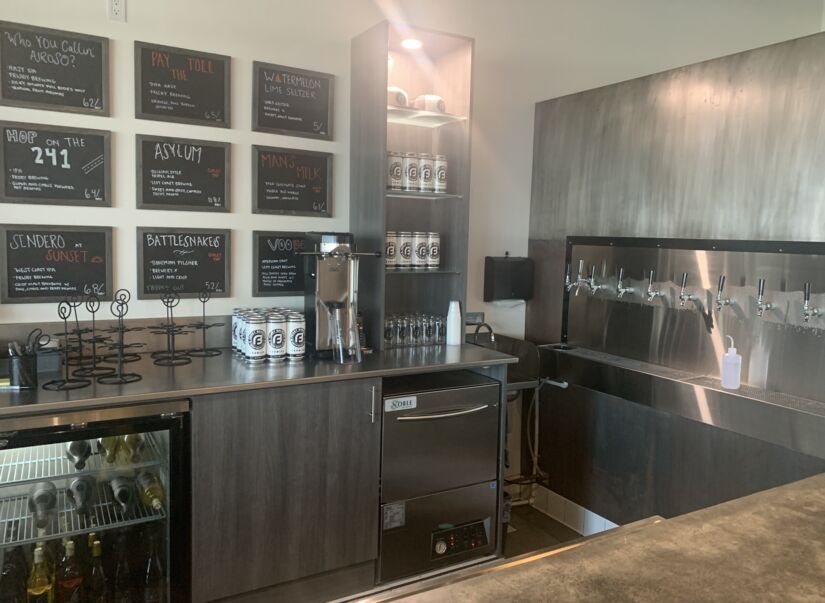 We were greeted by two very friendly staffer who quickly pointed out the polar opposite sides of the establishment.  To your left is craft beer, to your right the wine bar and meet your friends in the middle.  In the rear, a very Napa Valley wine warehouse and brewery equipment fills out what looks to be mixed use room.
Currently there's no food on the menu, although soon, tapas-style bar appetizers are expected. 
With single serve beer, and wine tasting flight options, our craft beer bartender encouraged the most popular option, the Frisby Lush membership with these benefits at $55 per month:
One bottle of wine every month*
One 32oz beer crowler every month in RMV only
Includes four wine or beer flights per month or glasses/pints
Discounts on 20% of all wine and beer purchases
Discount of 15% on all merchandise
There appears to be five different types of wine or beer monthly club memberships ranging in price and benefits from $20 per month up to $220.   
Frisby Cellars was established in 2008 and RMV's new location rounds out three location choices now including Dana Point Harbor and Lake Forest.  The new location is located at 28522 Airoso Street in Rancho Mission Viejo.
So if your spouse keeps saying at 5pm "I'm going out to play Frisbee" you might want to tag along and bring your thirst.
We look forward to updating this story with a bit more in-depth review of menu items.