Leaving Your Shopping Cart is No Laughing Matter. CartNarcs might be filming you.
Image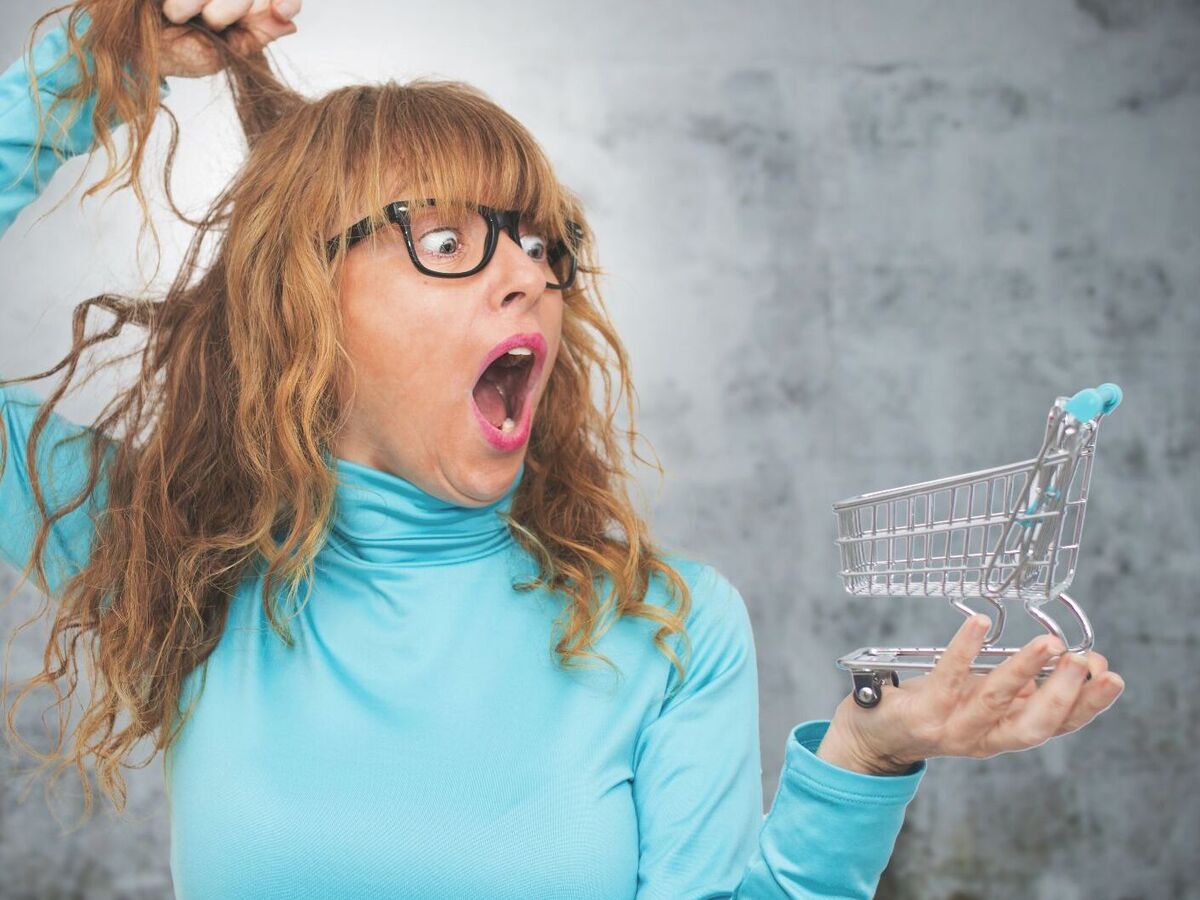 Everyone seems to agree that putting your shopping cart back is good manners. The YouTube channel, CartNarc, is exposing the habit, and recently made their rounds through Orange County. In short, if someone approaches you with a camera, you may not want to engage.
Cart Narc's social media routine as seen in their 100-plus videos, is approaching shoppers who don't corral their carts  and to encourage them to return their carts to the proper place. In these days of tension and iphones, when the videographer waits long enough, drama unfolds, and the shopper doesn't realize they're about to go viral. "Shopping Cart Theory" (See below) is also a trending topic tied to numerous memes and graphics that compare the personalities of ones shopping cart habits.
Shopping cart etiquette can be hot topic, especially in Southern California where most of our parking lots are more cramped than the super-lots of Ohio or Nevada. While most multi-venue lots employ shopping lot attendants, a left-behind cart can actually cause accidents, dents, or just a nuisance. Most stores will provide cart unloading help upon request if needed.
This week, in two South Orange County incidents, different individuals were observed not returning their carts to a cart corral and in some cases, leaving them in parking stalls.
Love local content? Subscribe the SouthOCLive free newsletter.
Six months ago at a Von's supermarket in San Juan Capistrano, an Audi driver did not have that 'Smile, You're on Candid Camera' vibe. At one point, after being approached to return his cart, he threatens to call the police and moments later he even threatens him with a gun and speeds off.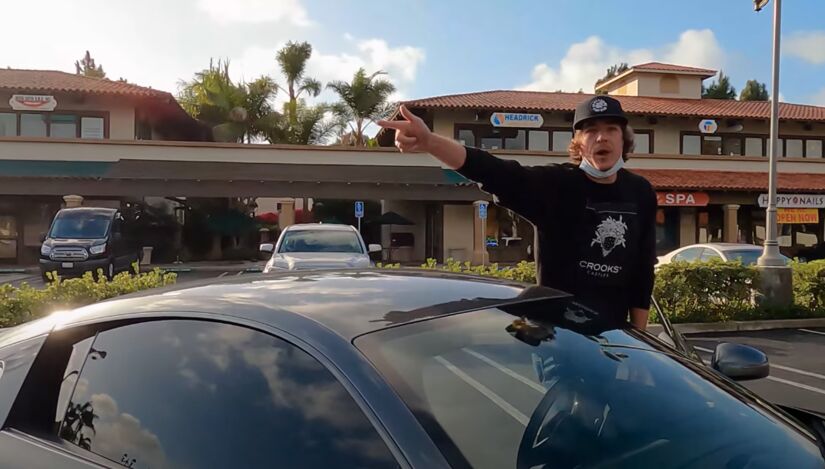 On May 22nd, the YouTube channel found their way back to Orange County and found a pickup-driving pet owner in San Clemente about to leave his cart.  The host encouraged him to return his cart, and the two continued to debate for three minutes, including the driver saying it's the 'culture around here' before the he tossed the bumper magnet on the ground, and pulled away.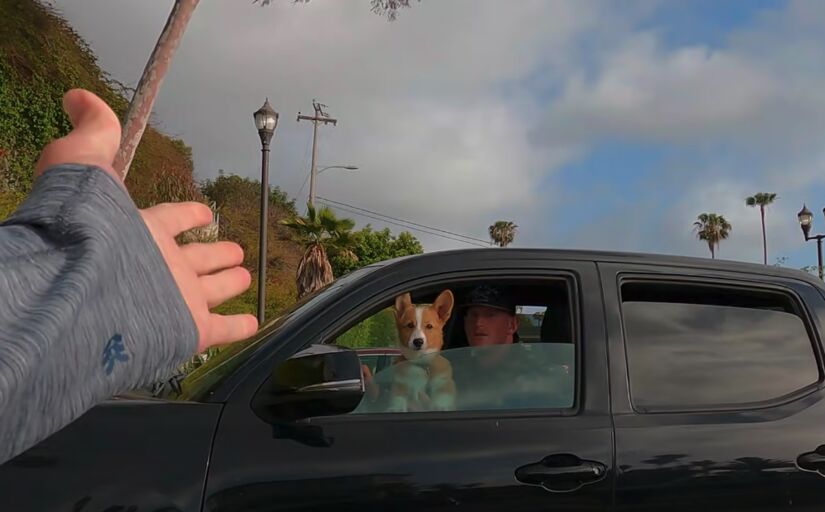 Cart Narc's approach/skit could be called borderline harassment, and putting a magnetic bumper sticker on the shoppers car may be a violation in some areas. Today's culture of internet shaming, and getting caught being 'triggered' buys this content up and fuels the page views, and ultimately the payback for creators. The producers do appear to help return carts as part of their mission.
The latest incident published May 24th featured a female shopper at the Crown Valley and PCH1 shopping center in Laguna Niguel. The shopper first appears to wheelie the cart onto the curb, but promptly returns the cart when requested. The unidentified shopper mentions that she has a physical impairment as one of the reasons she did not return the cart. She then approached the content creator and requested to sign a waiver. Coincidentally, a Gelson's employee and lot attendant turned out to be a major fan and took pictures with the CartNarc identified 'Agent Sebastian'.
The employee, identified as Egor with a Gelson's name badge, asked to take picture with the prankster, and may not have known he was on video. Egor said in the video that people leave their carts everywhere and mentions on video that he appreciates Cart Narcs. That video currently has 34,629 views and 687 comments on YouTube. The video has 27500 views on Instagram, and on Facebook, the video has 1.1k likes and 318 comments.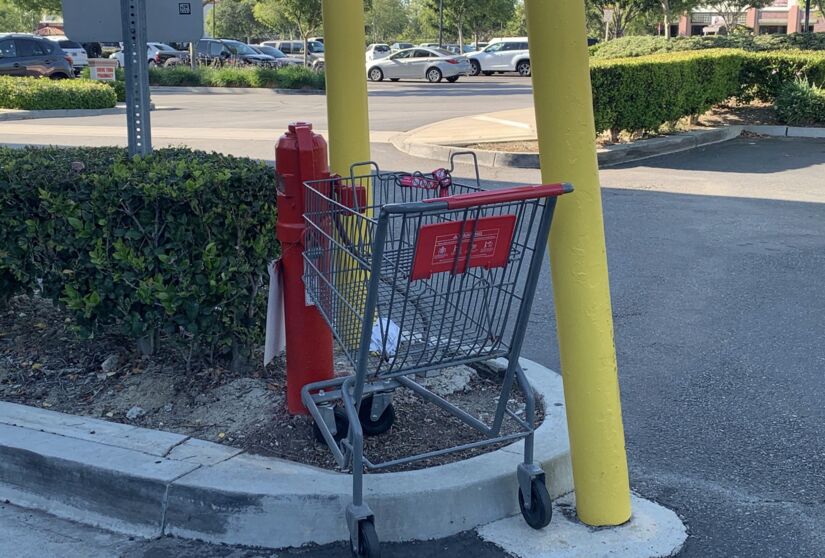 A Gelson's spokesperson this week responded to SouthOC.Live about the incident. "Gelson's does not own the center or parking lot in question. We feel our customers should be able to enjoy the full shopping experience without being bothered. We have reached out to a legal advisor to see what steps can be taken."
Of course, it's not a crime to leave a cart behind, and before judgement is cast, you may not know the other side of someone's story.  In the (almost-post) pandemic era, after a year of Amazon deliveries, anyone supporting local merchants is a hero in our book.  For every single moment of a video like this, a producer can wait for hours while most people do the right thing.  In the pandemic, many habits changed and rules were bent. Nobody liked to even touch a cart anymore and they're practically given a wipedown carwash by attendants. 
We spoke with CartNarcs producers who added some color commentary to their mission, saying "We do receive DMs and emails almost daily from people who say they're "reformed" lazybones. They either were either lazy, or just didn't even think about it in the past, so it's nice to see that we're opening people's eyes by seeing us in action."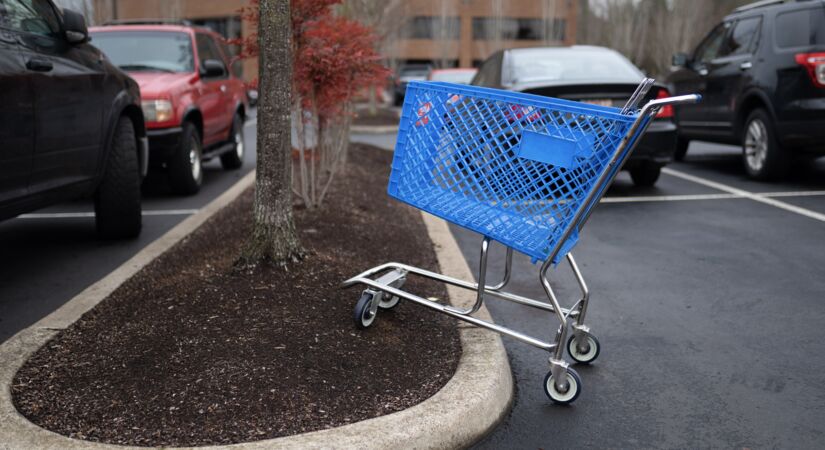 When asked what regions of a the country appear to have the most issues, CartNarcs added,  "Southern California seems to be pretty consistent with cart perpetrators. OC is about as bad as LA county, San Diego, Ventura, etc. In our experience the middle of the country really is the best for people taking their carts back. Kansas City, Kentucky, Nebraska, etc. are really clean and well-kept."
What's the number one excuse shoppers give for not returning carts?  The excuse that "they pay people to do that." We have a litany of examples why that's logically fallacious.  Many cart corrals have signage to the effect of, 'Please return carts here.' Beyond that, there are plenty of everyday situations where it is either explicit or implicit that you should be picking up after yourself, added CartNarcs producers.
CartNarc even made a brief PSA about it in 2020.
We asked if any major chains have endorsed or denied CartNarc, and producers added "We haven't received any official corporate support or condemnation, though do receive many individual messages of appreciation from employees, and are grateful for those."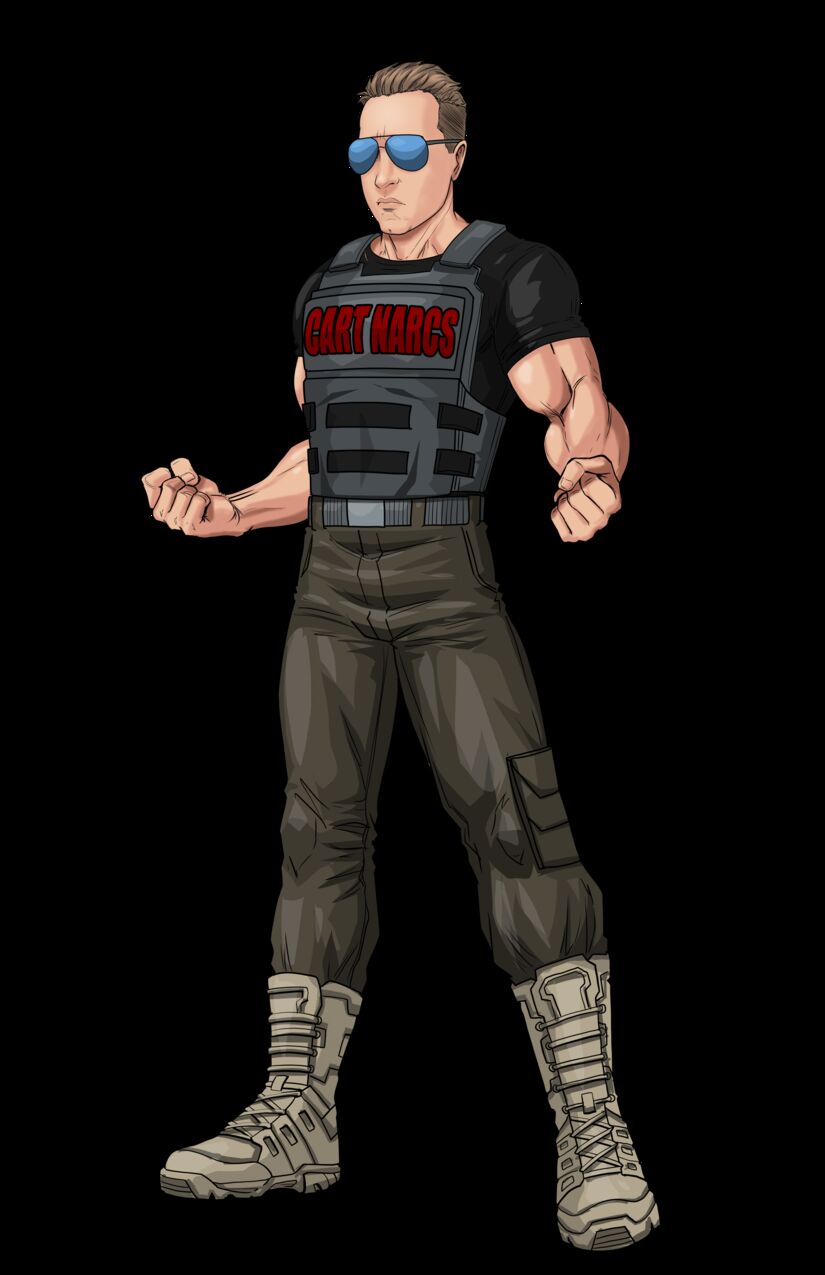 It's good advice to return carts to a parking corral or ask an attendant for help, and in general, avoid strangers who are filming you without approval. From the look of social channels like CartNarcs, they don't seem to be losing any challenges to take videos down.
Cart Narcs is on all social media channels and is heard on The Woody Show, a syndicated national radio talk show owned by iHeart Radio.
Have you seen the Cart Narcs out and about? Should we return to the good-old-days when grocery attendants helped unload carts and bring carts back?  What South OC lot has the biggest shopping cart problem?   We've added a few hall-of-shame shopping carts seen today in South Orange County.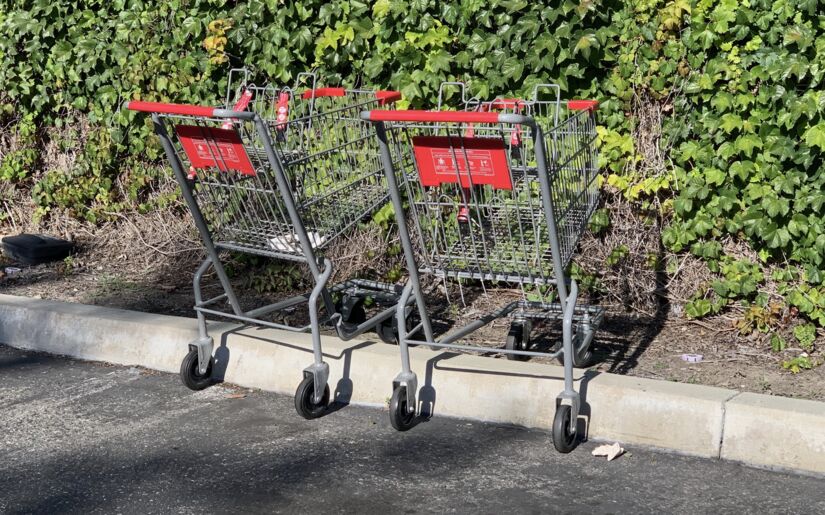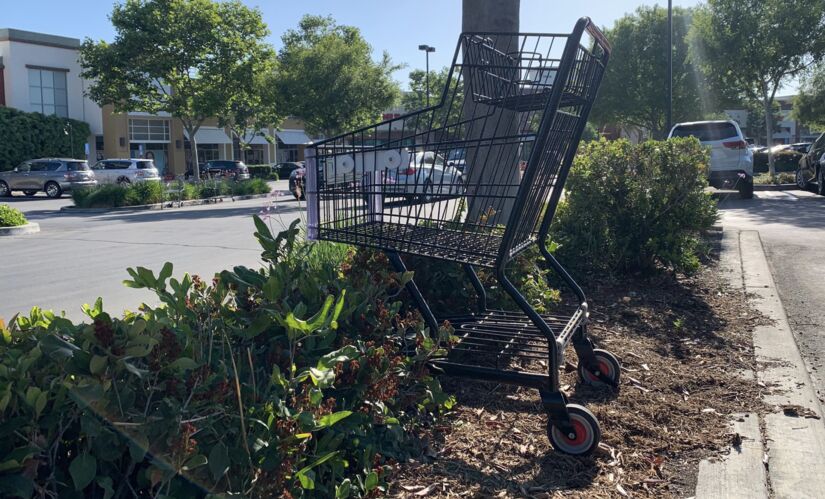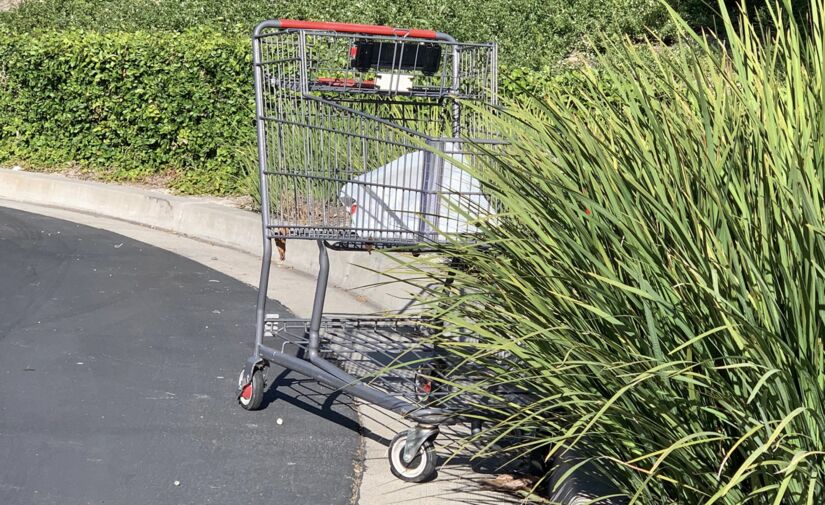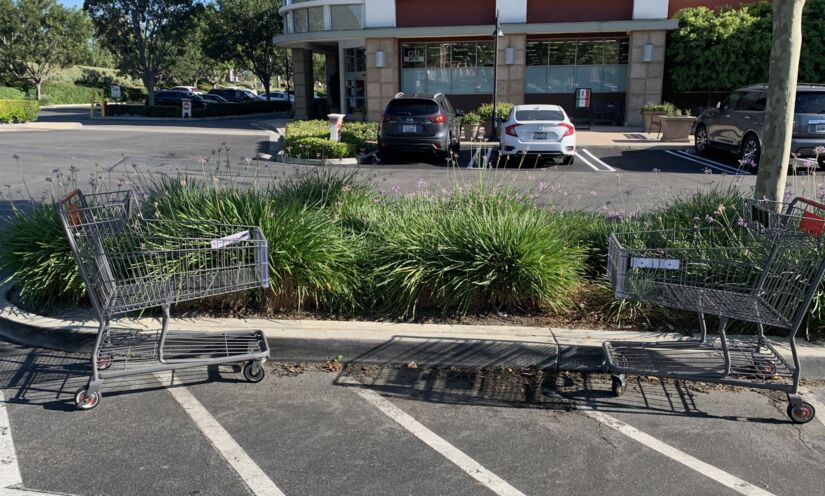 Shop, Park and Corral safely.
Keep up this stories like this by subscribing to the free South OC Newsletter below.