Great white shark spotted near Doheny State Beach, Dana Point. The men in gray suits are back.
Image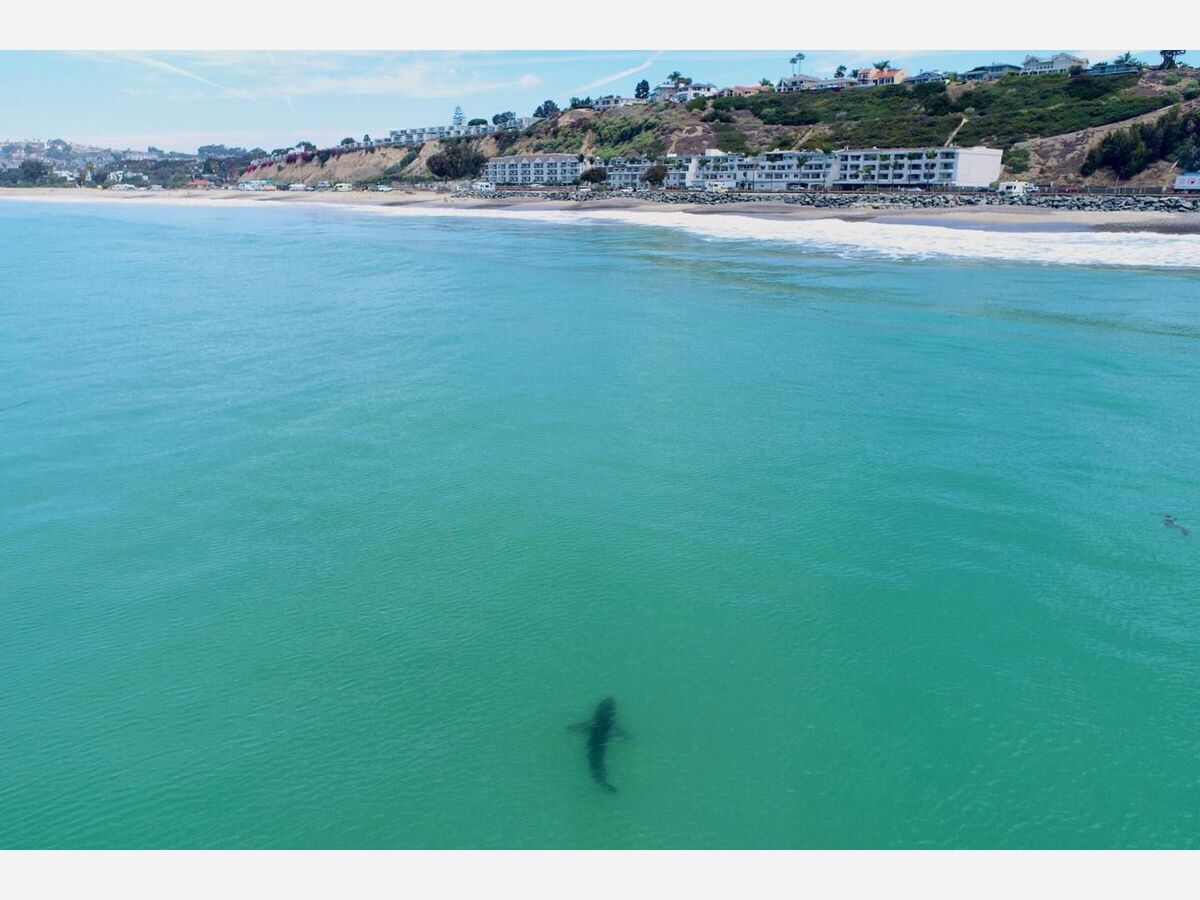 Orange County photographer Matt Larmand launched his drone near Doheny State Beach in hopes to add another great shot his marine collection.  What he got was the first of many baby Jaws visitors; a young great white shark.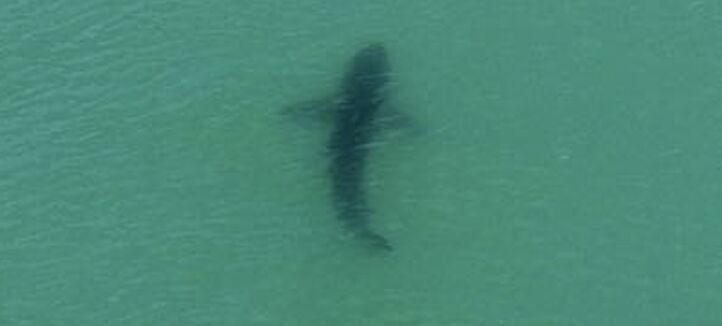 "He was swimming up and down the coast at Doheny/Capo beach. I followed him around for about 30-45 minutes. The water was a little murky so it was hard to follow him." Said Larmand.   He added that it's juvenile shark season so they will be around through out the summer.
Unconfirmed reports stated that Doheny Beach posted shark warning signs today.
Larmand's post sent social media into the typical debate about shark safety.  Drone shots might be helping locals to understand who they're sharing the water with, and it's generally expected there were the same if not, more sharks in previous seasons. We just couldn't see them.  Unlike Amity Island before the big summer holiday weekend in the movie Jaws, though, don't expect Dana Point to blink.
While San Diego is the statewide hotspot for shark attacks according to the Floridamuseum.ufl.edu and the international shark attack file, the 2020 worldwide total of 57 confirmed unprovoked cases was lower than the most recent five-year (2015-2019) average of 80 incidents annually. There were 13 shark related fatalities this year, 10 of which were confirmed to be unprovoked. This number is above the annual global average of four unprovoked fatalities per year. Since the late 1920s Orange County has only logged six unprovoked shark attacks.
California's County-by-County history of of shark attacks.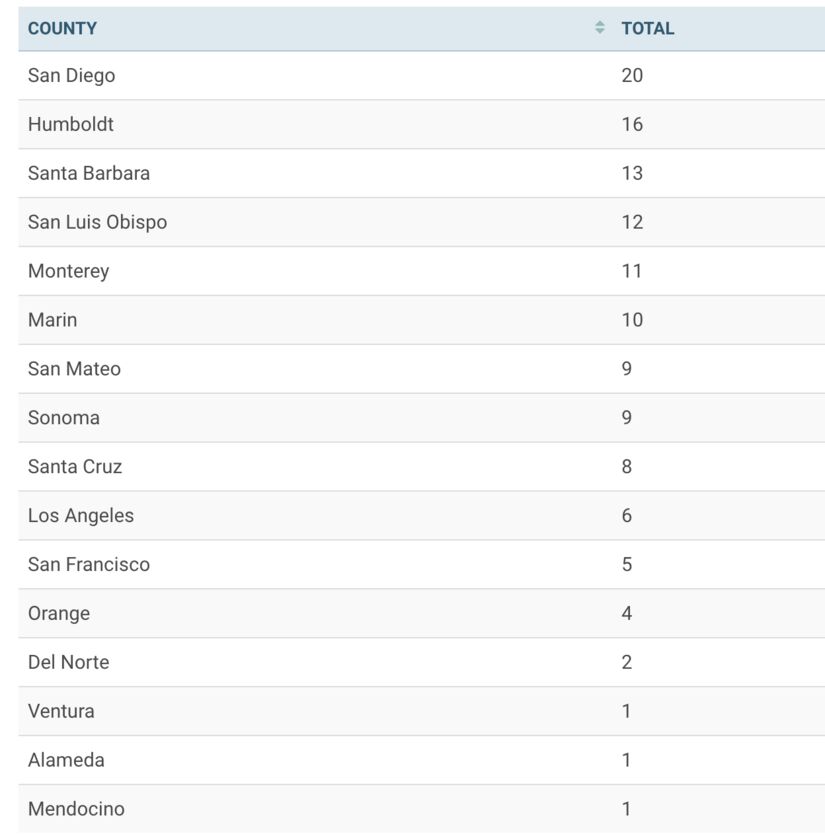 According SharkTrust.org, "Incidents of people being bitten by sharks are extremely rare. Of the more than 500 known species of shark, only a very few are considered to be potentially dangerous to humans. But it's often difficult to identify the shark species involved in a bite incident, and in some cases the wrong species is blamed. The White Shark, Tiger Shark and Bull Shark are most frequently associated with serious bite incidents on humans, although many species will potentially bite if they feel threatened."
Be safe, stay alert and odds are you should be fine. But if you see Matt and his drone, it might not hurt to ask if he's seen anything lately.
"THE MEN IN GRAY SUITS" reference comes from 1960s surf expression meaning sharks, and legend has it that local surfers used the expression to keep folks calm. 
See more of Larmand's photos at:  www.mattlarmandphoto.com