E-Bike-Nado, The Summer of Electric-Bike Rage is Here
Image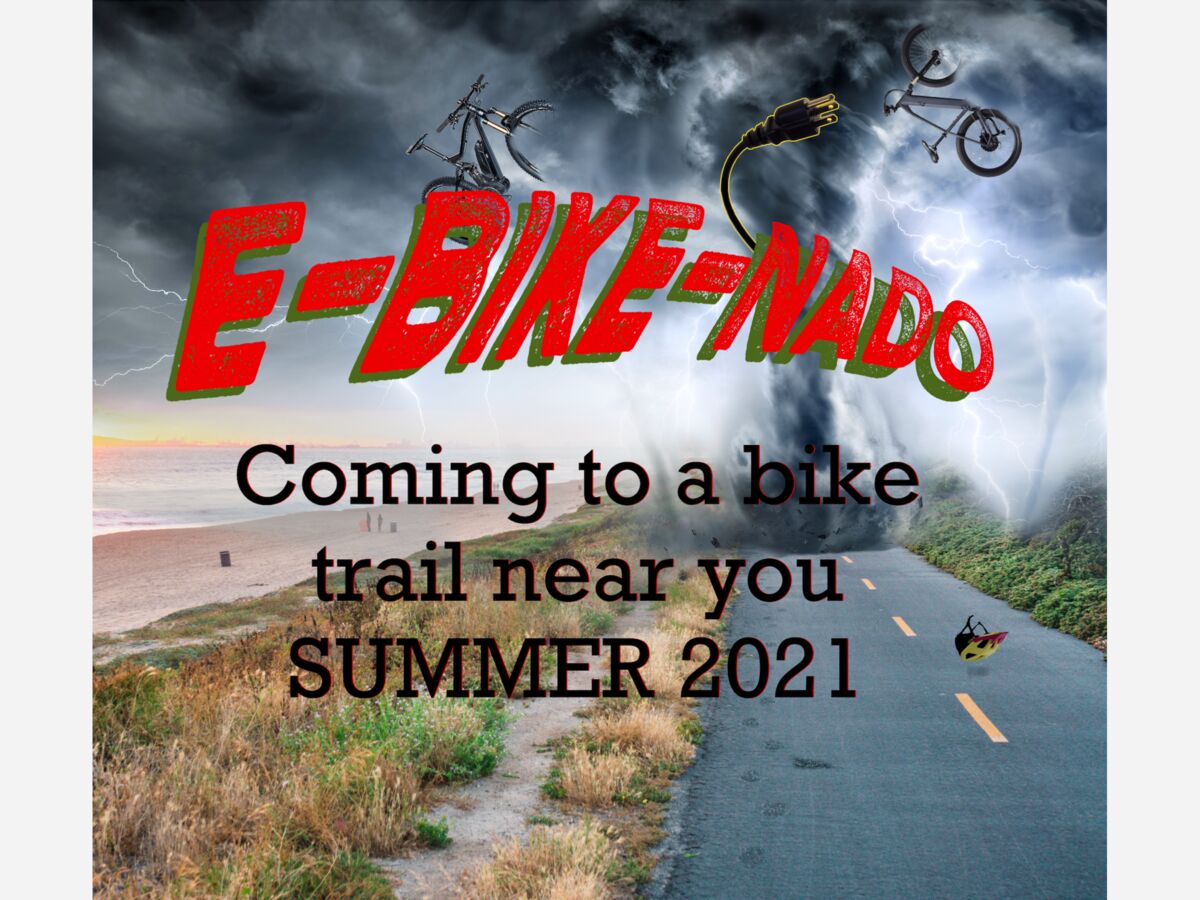 The summer of e-bike rage is coming. Two kinds of rage. The rage of record USA sales of electric bikes. The increased rage of concerned local citizens over the perceived danger and perceived rider ignorance.
E-bikes in general are big.  The e-bike market is expected to generate around 20 billion U.S. dollars in revenue by 2023.  The industry is expected to sell around 130 million electric bicycles between 2020 and 2023.   Taking your e-bike for errands versus driving is great for the environment. Seniors are one of the fastest-growing segments as they organize clubs and local morning rides. There are even efforts to get Californians a rebate who purchase the cleanest EV of all: the e-bike.
E-bike Summergedoon or E-bikeNado ground zero will be places like Dana Point trails, or Huntington Beach, by the 4th. America will have so much pent-up energy to finally to enjoy a weekend at the beach. E-bikes, already seeing record sales will be fully charged with yet another batch of new owners. Teens will be doing their summer cruise thing. Add to this summer cocktail, distracted drivers back on the road, and mix of some purists who just aren't fans of motorized bikes on trails. There's a e-Bike storm coming. 
Parents are taking to SoCal social forums to vent about kids bending the rules. Here's an example straight from a locals group on Facebook; "I just saw two teens, the driver without a helmet the was wearing one, going down Silver Lantern, turned left at La Paz...instead of going around the divider they cut through it riding on the wrong side of the road, a white Lexus was coming down the hill and luckily stopped and didn't hit them." 
Another commenter on Nextdoor , posted that my, "Husband was just walking the dogs in Ladera at Windmill and Sienna when 2 (13ish) boys in all black attempted to run into him. They had been zig-zagging through the traffic circle, impeding traffic (at least 3 cars), one on an EBike and the other on a skateboard. Husband jumped back just before being hit and said "whoa...WHOA". The boys laughed at him and called him a "pu***". As they sped off they yelled "F*** YOU!" 
When these posts happen there's usually a flurry of comments that would be in the "against-e-bikes" scoreboard. 
Kids already feel the rage. "This lady just slowed down her car, and yelled at us to 'get off the sidewalk', and we're like, there are no bike lanes here, what are we supposed to do?  Ride on the street?" Said a group of three teens, sipping blended drinks, with their new e-bikes parked outside the Ladera Ranch Starbucks this week.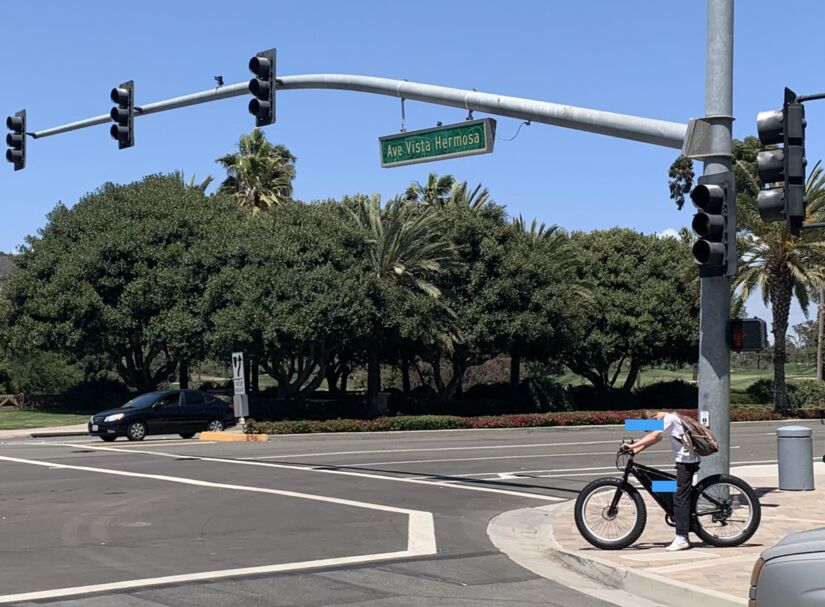 It's clear, electric bike sales spiked during the pandemic.  Murf Electric Bike spokesperson, Matt Gahan, confirmed national trends and local demand.
"The pandemic was a catalyst for all outdoor sports. Boats, solo activities, and e-bikes were already on the rise prior to COVID and saw a massive spike as everyone went outdoors." Gahan suggests that e-bikes sales will continue to grow, but may taper back a bit soon. Currently, some customers will buy their top-selling bikes like the The Fat Murf and The Fat Pax and will accept a delayed delivery of 30 days.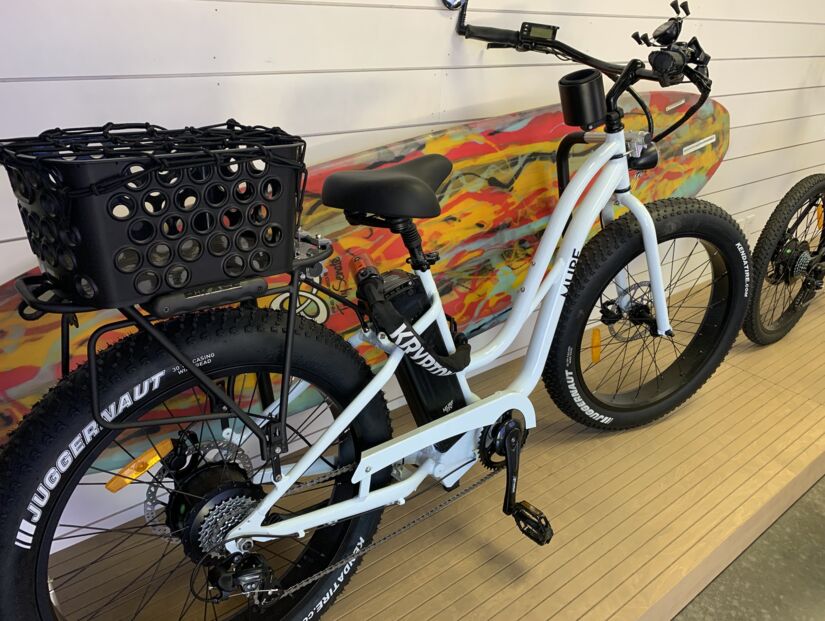 Many bike companies have seen pressure on inventory with the complexity of international delivery delays.  Shopping for a bike at the REI weeks ago, the bike department rep looked over an open parking lot of space and suggested that I keep checking back, as all bikes sell so quickly. I was there to buy a derailleur for my mountain bike, and was told to expect 6-8 week delays on parts.
You don't need industry stats to believe e-bikes are everywhere. Check your neighborhood, or observe a weekend scene along coastal trail between Dana Point and San Clemente. So let's talk about the other rage side of the business. It's like road-rage, but think angry SUV driver and the kid with no helmet taking up the middle lane on Crown Valley. 
The Orange County Sheriff reports that even before COVID, bicycle and pedestrian fatalities are rising at an alarming rate. In 2016, 138 bicyclists and 867 pedestrians were killed on California roads. Pedestrian fatalities are up nearly 33 percent from 2012, and the number of bicyclists killed are up nearly 25 percent over the past five years. 
Sargeant Ryan Anderson of the OC Sheriff's department commented on e-bikes, "With spring here and summer fast approaching, the Orange County Sheriff's Department would like to remind everyone to share the road, share the trails and stay safe while riding bicycles and e-bikes. Please remember to follow all traffic laws, wear a helmet and ride responsibly." City department also produced a video to personalize the message. (See Youtube video below).
The manager at Urban Bicycle Outfitters in San Clemente, Austin Husband, recognized the emerging trend. "The safety aspect of e-bikes is huge. These bikes ride unlike a normal bike. They shouldn't go on sidewalks, and for many cyclists, it seems counter intuitive to ride them on a street. 80% of bike accidents happen at intersections. Some of that reason is that people aren't expecting them so suddenly, because they're faster. There just needs to be more awareness as considering how many parents just don't know the speed or facts."
"E-bikes can, however absolutely agree, still get all the benefits and more of a classic bike ride."
  Austin, added that depending on what kind of bike considering your boost and or throttle, in a class one or class three. It can expands your horizon.
"Take your time and talk to your local bicycle shop. They're generally bicyclists and know about local trails, rides, and local bike safety. Parents shoud look into the safety aspects of it because one can't base it off your memories of your standard bike experience. This an entirely new thing."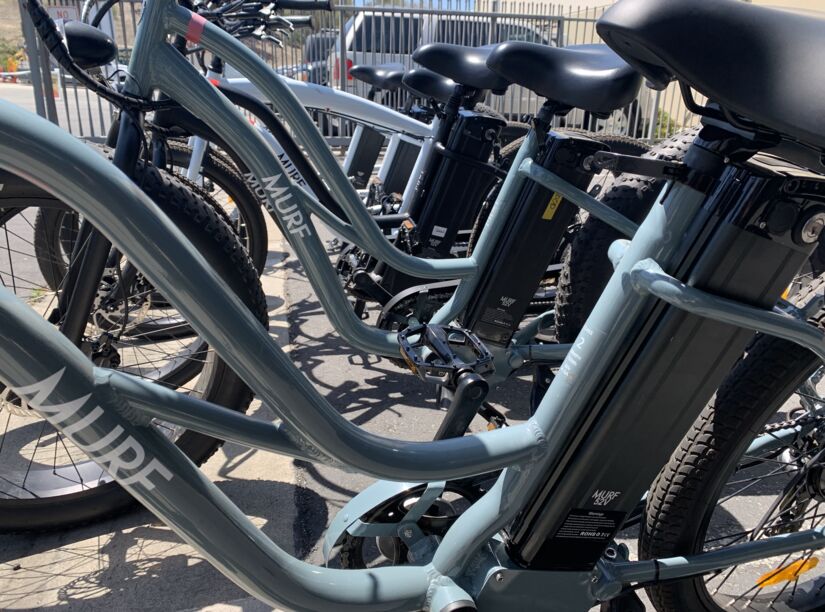 America has a completely different bike culture than the rest of the world, according the Peter van Nuys, who is the owner of Bicycles San Clements and Urban Bicycle Outfitters. "Most Americans got their first bike at Target or Wal-Mart, and stopped riding when they were a kid. Then they come back to the bike shop and will forget how to get on a bike, and how high the seat should be."
Van Nuys benefits from the sale of standard and e-bikes yet is a strong advocate of consumers understanding the speed, danger, and appropriate place to ride the different ratings of e-bikes. He added, most consumers don't know there are currently at least three legal rating of e-bikes, and some a practically mopeds.
Shops we spoke to mentioned that e-bikes offer loads of benefits such as extending your ride, taking you to places you couldn't get to before, and helping seniors enjoy biking more. When it comes to service, buyers should know if the shop services the e-bikes as some of the pop-up shops and internet sellers will not.  One of most common services is actually flat tires, as the fatter tires have more surface space for nails or glass.
The big difference? The motor-assisted speed limit between class 1 and class 3.  Local shop owners also weighed in on a lot of class 2 rated bikes that are not even pedal-assisted.  Anyone under 17 is required to wear a helmet.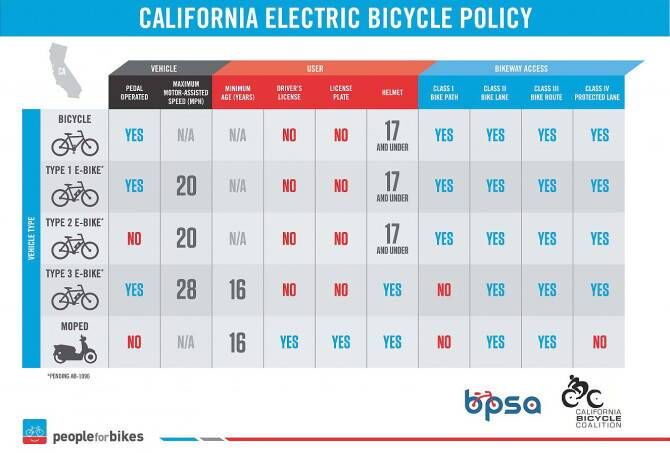 What's added fuel to social fires, is that some e-bike owners have figured out how to 'hack' the systems speed settings, where the bikes are exceeding 35 mph. Unlimited mode in the Super 73 boost the bike from a throttle-controlled 1200 watts to 2000 watts according to one Youtube review. The reviewer says he only uses this for off-road when nobody is around but later in the same review says the mode is 'where it's at', especially in city traffic.   
This puts many e-bikes in an undefined, perhaps category X or a moped.  To make matters a bit more perplexing, some bikes, like Irvine's popular Super 73 can toggle between two modes as "each bike is programmed with a Class-2 riding mode, which allows for throttle operation and pedal assist riding up to 20mph. This enables the R-Series owners to legally ride on most bike paths without a license, insurance or registration," according to a Super73 press statement.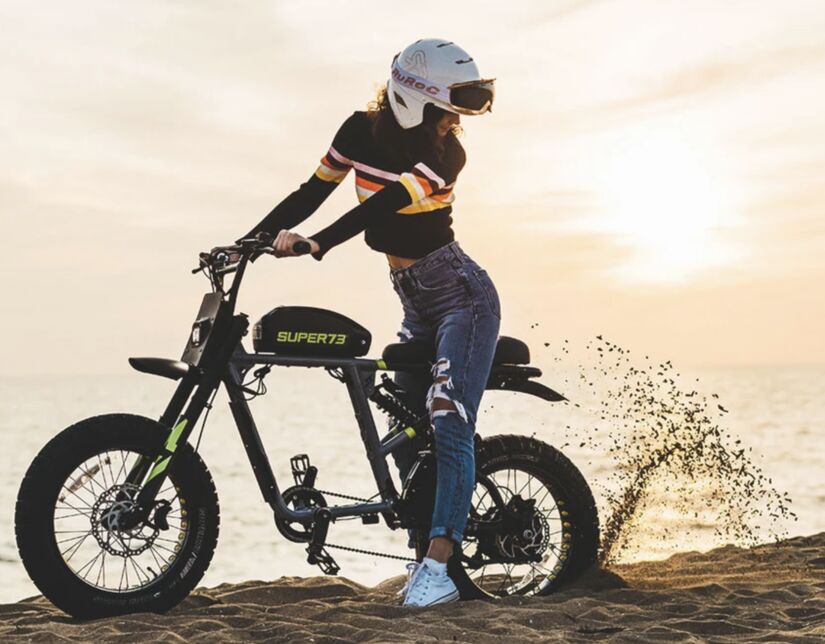 Huntington Beach is one of the many beach towns struggling with a policy on e-bikes.  On April 5th, the Surf City city council voted to release a previous ban on electric bikes along one of California's busiest beach cities. 
Both the Orange County Sheriff, and Murf Bikes agreed on a common safety consideration that's tied to pure physics; that e-bikes based on weight, will take longer distances to stop and riders need to know that when approaching hazards.  Matt Gahan added that Murf e-bikes come with hydraulic disk brakes, to help stop safely.  Of course, helmets on any bikes, especially a faster ebike is recommended and/or the law, depending on age and bike class.
San Clemente is hosting a May 26th bike safety "Rodeo" workshop to help families understand the importance of riding safe.
Here's a recap of what you can do to keep the E-Bike-Nado storm getting too big this year.
1) Parents. Do your research on what class of bike you're buying.
2) Riders: Slow down near intersections on a bike.
3) Riders: Choose bright colors to wear, and wear a helmet.
4) Drivers, be more aware that more bikes are coming.
5) Know your local laws and trail rules. Be courteous.
6) Don't let the rage get to you. Relax. Remember, we're all enjoying some well deserved time outdoors. Rent and e-bike and try it sometime, you might become an advocate.
What's your e-bike story?  Do you love them?  Post in the comments.