Zero to 100 Through the Pandemic to Coretown Pilates Grand Opening
Image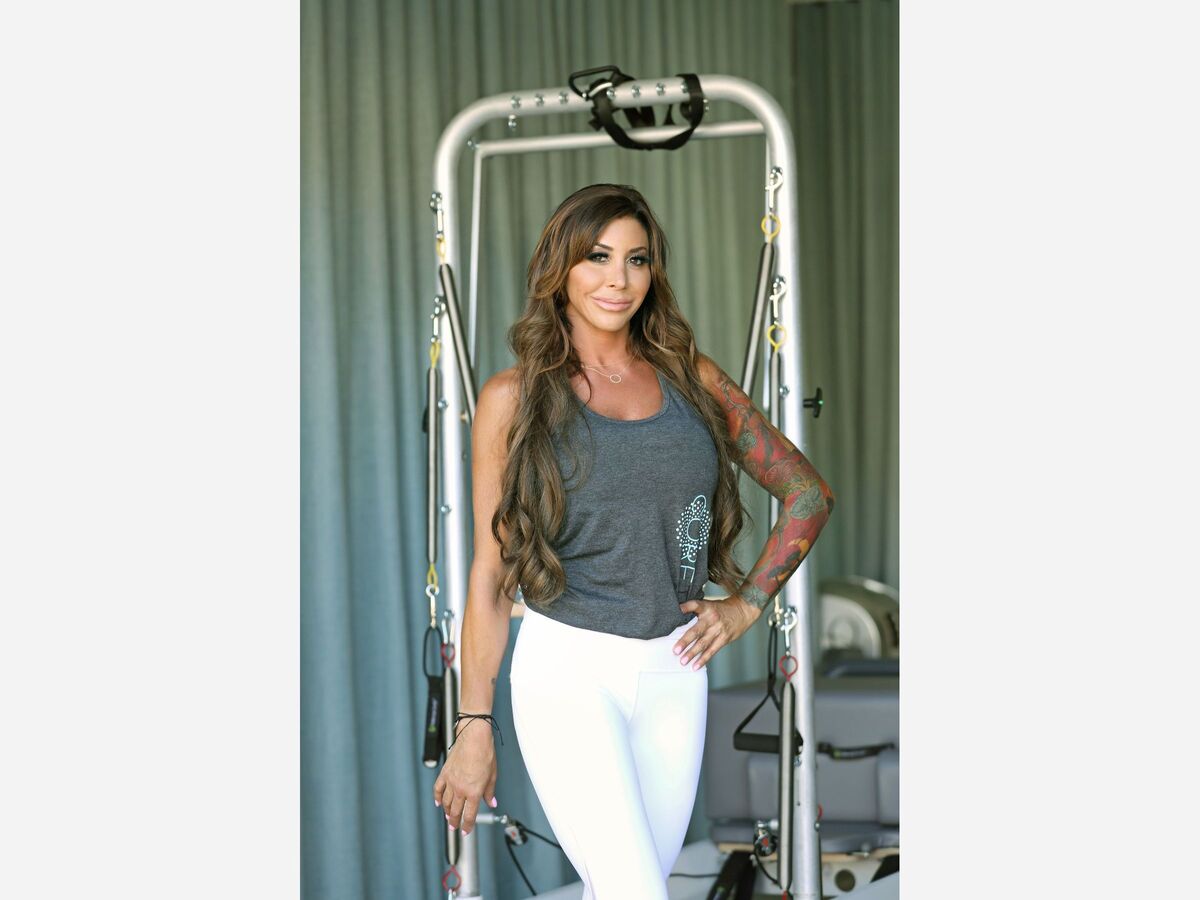 Like so many of us in mid-pandemic, Jody Salamirad had set up her business from the comfort of her home office/garage. But Jody's workspace wasn't a laptop running live Zoom calls with a triple shot latte on the side, it was a modified luxury Pilates studio garage in Rancho Mission Viejo.  When health clubs started closing down, more South Orange County enthusiasts who love Pilates looked for great coaches with working equipment.
Jody was already a lifelong fan of the Pilates method, given a youth growing up in gymnastics and dance and having self-healed a previous fitness injury through the various stretches and strength training in Pilates. Even before the pandemic, she was determined to start a Pilates training business.
As her home fitness business quickly outgrew the space of her garage, Jody realized the nearly open business complex in Rancho Mission Viejo just might be her next business chapter.  The unique property with loading-bay style garage doors means 1/4 of the club is wide open to fresh air, presenting a healthy solution to clean-air concerns that will linger for health clubs.  Jody was quick to submit an application for Coretown Pilates and hoped to beat out national chains seeking the coveted new stretch of businesses nestled between Coto and RMV.
The single mother's application was selected over nine well-known brands based on her story, her business plan, and her knack for design and luxurious flair that is evident in every corner of the new Coretown Pilates.  Having a career in digital technology and starting two previous companies also raised her potential along the way.
"I went from zero to 100 through COVID taking my home-based business to the new location here in Rancho Mission Viejo. I have passion for life, opportunities, comfort, design, space and health." 
One can see that in the modern space of Coretown. Guests are greeted with what looks like a Newport Beach luxury hotel lobby upon entrance, with flavored fresh fruit water, and hand-painted peony floral murals from local artist, Virginia Crowe.
The club has a small side-by-side private training Pilates room, guest restroom, and leads into a spacious, high ceiling, studio with an opened cargo bay back wall to blue skies.  Each guest's bay is well stocked with a Pilates Allegro reformer, tower, chair, and every prop you'd want to add into your workout.  Coretown follows the strictest of safety and cleanliness protocols as each station is thoroughly cleaned between classes. The entire studio is fully sanitized at least once per week according to the owner. One quickly notices attention to detail in the club, whether it's the hand-painted quotes, the branded workout apparel, or the quality of the provided lined towels.  Gazing up to the ceiling (which is common in Pilates) you'll see a spotless high ceiling, a grand designer air-blade ceiling fan, and luxury chandeliers.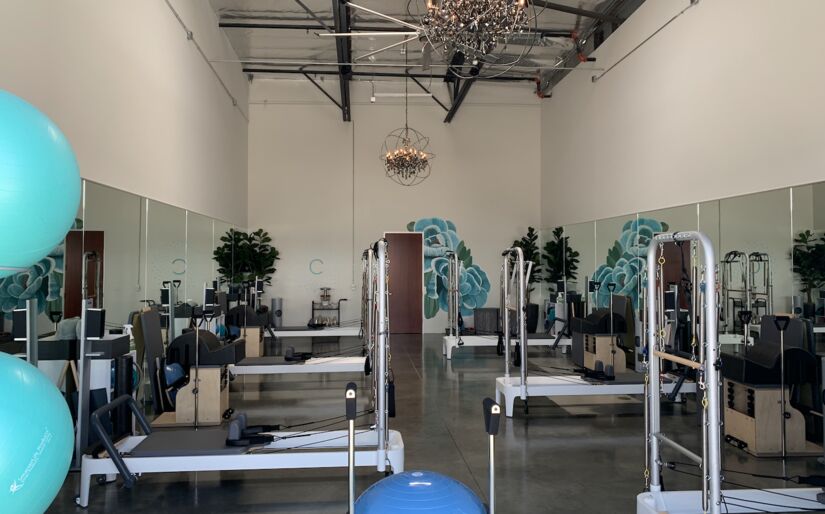 One hundred years ago, Joseph Pilates began as a proponent and teacher of "physical culture" – a movement of physical education through exercise, athleticism, and discipline.  He created a system of corrective exercises that he introduced using mat and the first spring-based reformer beds. The dance, wellness, and movement community have embraced Pilates for decades, but more recently, Pilates has become a nine-billion-dollar industry according to Vogue.com. 
"With 700 different Pilates movements and the variety of the equipment here, you might never have the same workout twice." Said Jody, explaining the significant investment and choice of the higher grade Allegro premium model Pilates bed.
Coretown's site adds their goals are "helping our clients build their core strength while also providing a program that focuses on establishing a full-body workout, all while you are having fun!"
The RMV resident added that the studio offers a place where Pilates enthusiasts of all ages can come to find a less-cramped, closer-to-home, unique environment.  Women, men, teens, and 55+ will find that Pilates can be for everyone regardless of age, fitness level, and status. The classes which start at $30 per session (with grand opening promotion) are taught by Salamirad along with a staff of nine other certified trainers. 
"My long-range goal would be for my son someday to inherit a business we've built close to home, tied to my passion for Pilates and wellness," said Salamirad.  If the momentum keeps up in Rancho Mission Viejo, he just might have a great legacy business to run for generations.
If you haven't scoped out the RMV business complex on the northeast top side of Rancho Mission Viejo it's worth a peek, although many businesses have yet to move in.
Coretown Pilates is now open at 28382 Airoso St in Rancho Mission Viejo, CA 92694.  The grand opening event is June 19th from 2p-4pm with special guests, treats, and beverages.
For more information on Coretown's prices and schedule visit them online stop by.