Rare Pacific Football Fish washes ashore at Crystal Cove Beach
Image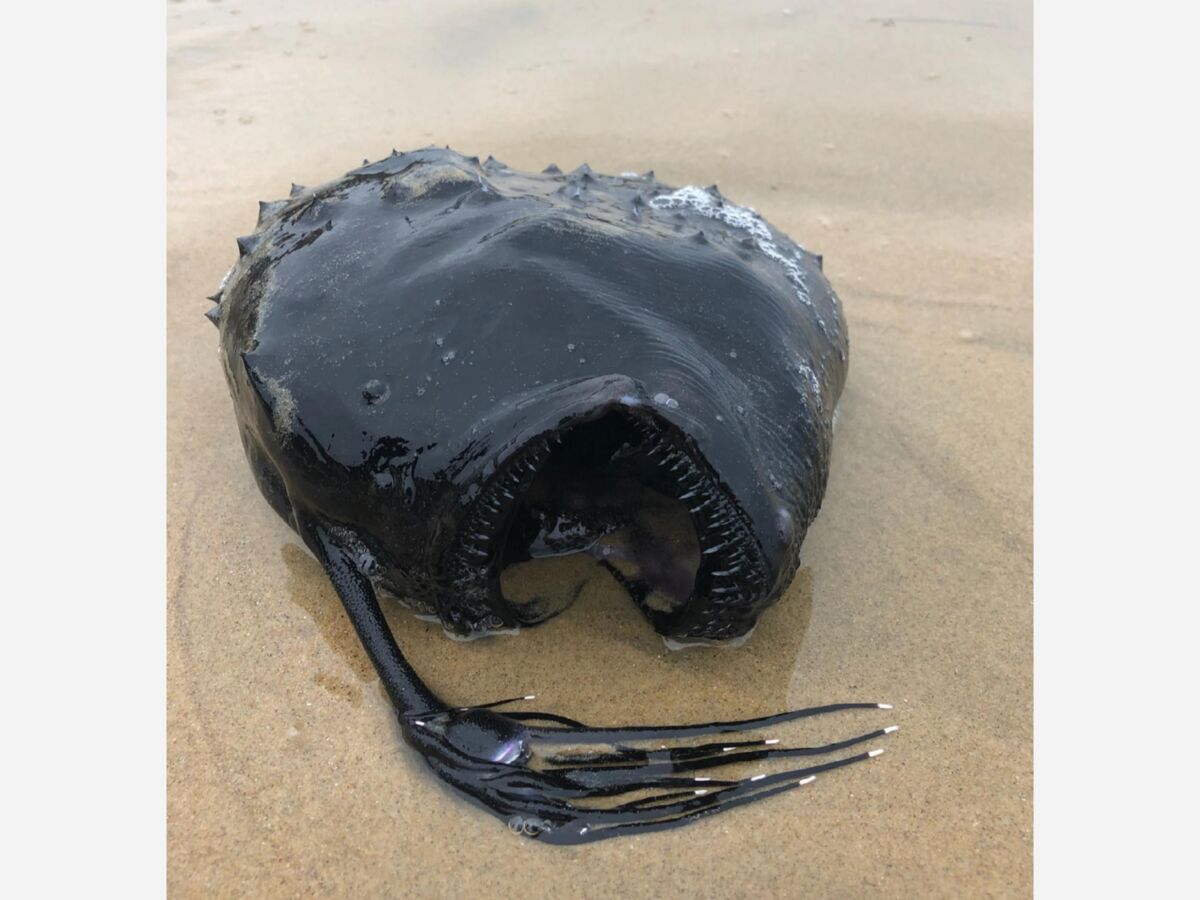 It was Mother's Day weekend at Crystal Cove State Park yesterday, it looked a bit more like aquatic Halloween. According to Davey's Locker Sportfishing & Whale Watching social media, California State park rangers and lifeguards with Crystal Cove State Park were alerted to a "weird-looking fish" that washed ashore Friday morning from beachgoer, Ben Estes who happened to notice it on the sand.
The fish has been identified as a deep-sea Pacific Footballfish, which is a species of anglerfish that are normally dwellings at depths more than 3,000 ft below the surface.  Anglerfish are fish of the teleost order Lophiiformes. They are bony fish named for their characteristic mode of predation, in which a modified luminescent fin ray acts as a lure for other fish. The fish was made famous in pop culture from its scene in the animated Finding Nemo Disney movie years ago.
It's one of more than 300 living species of anglerfish from around the world. Though the fish itself is not rare, it is extremely rare to see one this intact along a beach in southern California.
Davey's Locker page added, that the fleshy long dorsal fin, called an illicium, extends in the front of the mouth and has a phosphorescent bulb on the end which can emit light to attract unsuspecting prey closer to it.  
Davey's and the Crystal Cove Conservancy added that  "it's not known yet why this 18" fish washed ashore almost perfectly preserved", and that "It is still unclear where this rare find will end up. The fish is reported to be held with the California Department of Fish & Wildlife. 
For more wild Pacific experiences in Southern California, Davey's Locker facebook page.  Have you found anything wild or rate? Share it with SouthOCLive.com.